The Cocoa Beach Chamber's Government Affairs Committee (GAC) monitors legislative activity that can impact business at the local​, state, and federal​ levels. Its members review issues, discuss pending legislation, and make recommendations to the Chamber's Board of Directors regarding positions in support or opposition to policy matters. The GAC also keeps investors informed of legislative or regulatory activity and issues a call to action when necessary.
Each year, the GAC develops the Chamber's legislative priorities. This Legislative Agenda is presented to the Brevard legislative delegation as well as other policymakers during our annual advocacy trip to Tallahassee.​
2023 GAC Chair: Caitlin Lewis, Associate Attorney - Lacey, Lyons, Rezanka Attorneys at Law
Chamber Staff Liaison: Cory Skeates, Vice President of Community Development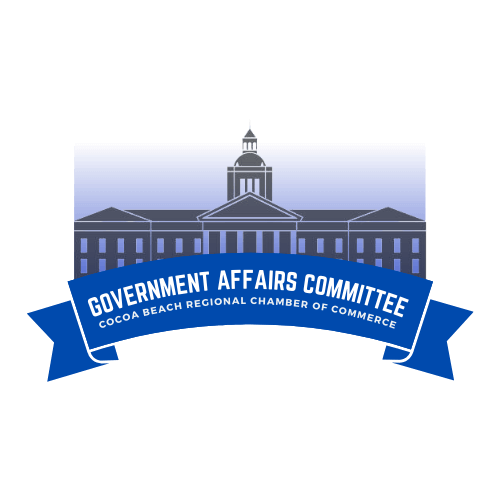 The GAC monthly meeting is held on the second Wednesday of most months at 8:30 AM at the Chamber's Merritt Island office.​
Monthly meetings feature speakers, typically on issues of local importance. 
Please RSVP for the meetings by contacting Cory Skeates, VP of Community Development, at (321) 452-4390 or cskeates@cocoabeachchamber.com